Preamble to the Bylaws of the Richmond Library Association "In view of the real benefits that flow from the culture of pure literary tastes, and earnestly desiring to establish in our community, literary privileges, we the subscribers voluntarily associate ourselves for the purposes of making, for our mutual improvement and pleasure, a collection of books which we hope and trust may prove the nucleus of an enduring and valuable library."
The Richmond Library Association was incorporated January 31, 1868. It supported the Isaac F. Umberhine Public Library until the Library became a town department in 2010.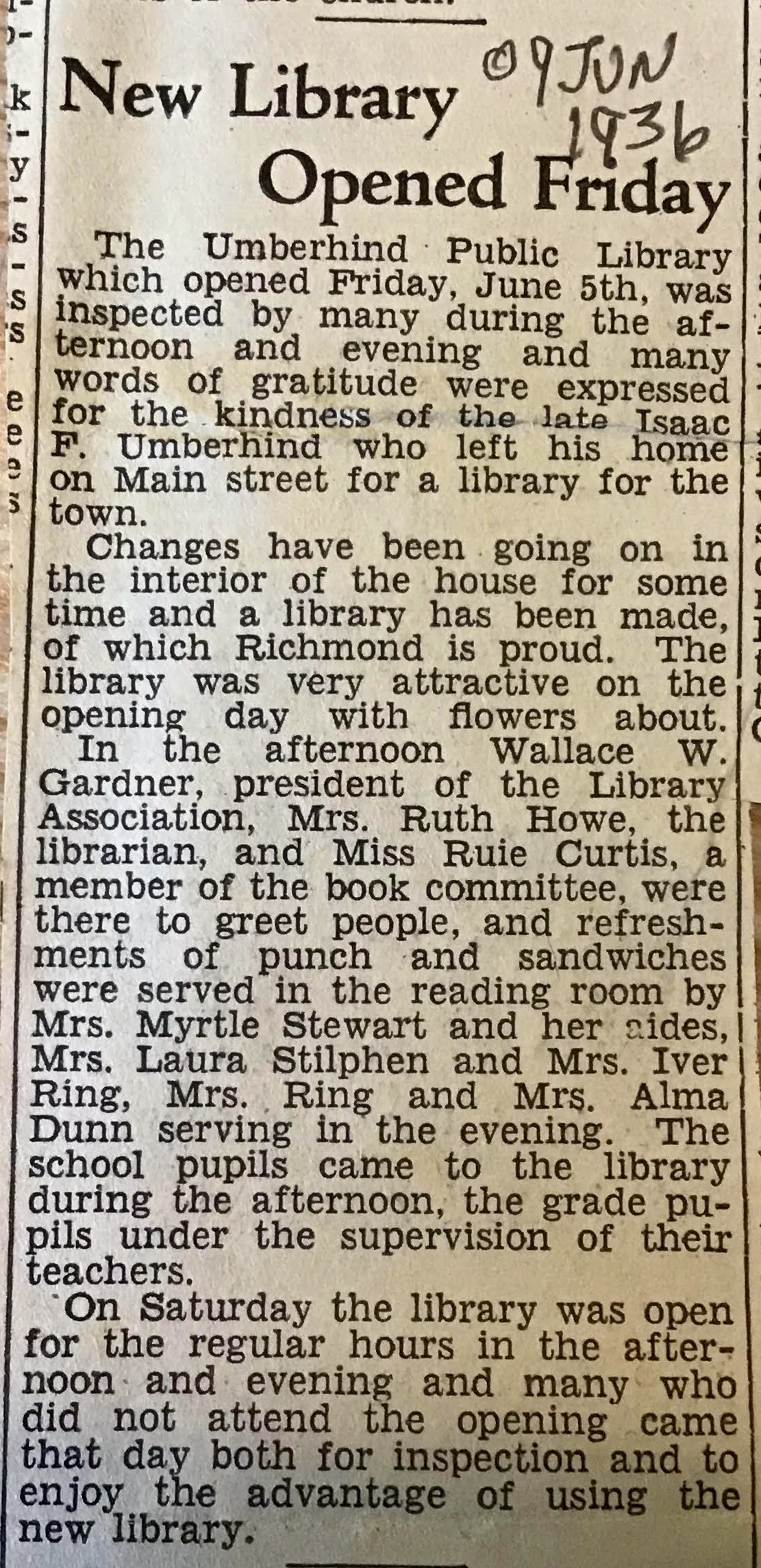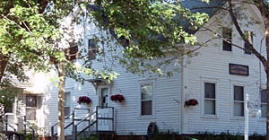 In 1935 Isaac and Nettie Umberhine bequeathed their home to the Richmond Library Association. The Library served the town from the Umberhine home from June 1936 (click on the news article to enlarge it) until it was torn down because of structural issues in 2011. Until 2014, the Library occupied a location outside the village when the new library was built on the site of the Umberhine homestead at 86 Main St.
Over the years, the Library's collection of books has steadily increased in numbers and in formats. Today, the Library makes books, eBooks, audiobooks on CD, eAudiobooks, and video DVDs available to the public. For a complete listing of the Library's current services, visit the Services page.
Last update: 17 September 2022